wenns hier keinen Trouble…the new TC VIDEO will be released on SUNDAY!!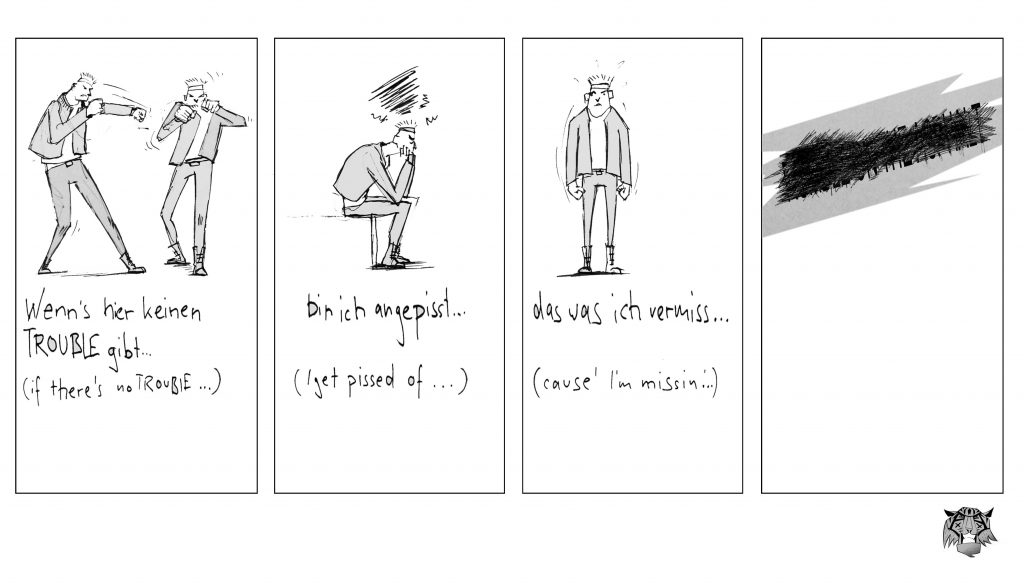 the VIDEO for the latest BANGER by TC will be premiered on SUNDAY!! WATCH OUT!!
It goes by the name RUMBLE ON THE *******!! If you are smart you can find the whole title already on our homepage…All the small comics we posted are ACTUAL lyrics from the song, so you know what to expect: TROUBLE!! On the video we created a new visual concept, resulting in a SPECTACULAR representation of the TC lifestyle!!